The Roofer of Choice for Commercial Buildings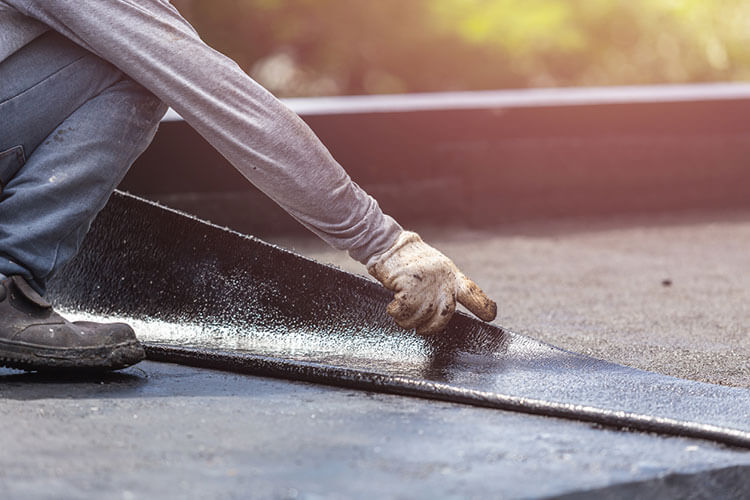 We're a Flat Roof Specialist
Whether you need a new roof installed on a structure that's being built or re-roofing of an existing building, Over the Top Roofing & Restoration will give you the best value for your money. Not sure about the type of commercial roofing you need? We'll help guide you through the decision-making process.
Flat roofs are preferred on many commercial buildings for good reason: they are more affordable than pitched roofs, and they are very strong and durable. In the past, flat roofs were prone to leakage because water couldn't easily drain off them. These days, however, the use of high-quality membranes greatly reduces the potential for water infiltration. Over the Top Roofing & Restoration installs:
Single-ply membrane roofing. This has become the number one choice of commercial roofers because it is 100% resistant to the sun's ultraviolet rays and even the most extreme weather conditions. It is also fire-retardant and resistant to potentially harmful chemicals and micro-organisms. And in terms of its longevity and recyclability, single-ply is more eco-friendly than more traditional commercial roofing materials.
Modified bitumen roofing. Modified bitumen is engineered to resist tearing, making it a great choice for roofs that have a lot of foot traffic or house heavy HVAC equipment. It is also waterproof, energy-efficient when given a "cool roof" treatment and easy to repair and maintain. Extreme temperature changes will not affect its structure. The two main types of modified bitumen roofing are:

APP (Atactic Polypropylene Bitumen)
SBS (Styrene-Butadiene Styrene)
Sloped Commercial Roofs available too
The variable weather conditions we get in the Springfield area make sloped commercial roofs an excellent choice for large, flat commercial roofs. Sloped commercial roofs easily sheds moisture, so rain, snow, sleet and hail won't affect it. It is low-maintenance, tough and long-lasting.
Contact Us Today!
Call Over the Top Roofing & Restoration at (417) 988-9800 or fill out the online form to schedule an appointment with the area's top commercial roofer. We'll do the job right the first time.