The Best Products for the Best Roof Installation

Beauty, Durability & Performance
At Over the Top Roofing & Restoration, we apply the same high standards to the roofing materials we use that we do to our roof installation methods. Our customers get only the best of both! We've applied our experience and in-depth industry knowledge to the selection process and can say with confidence that the following brands are high-quality, long-lasting and come in a range of styles to suit every taste: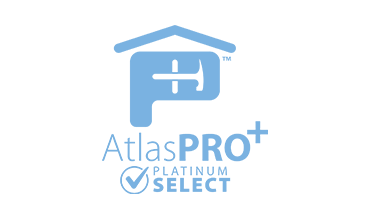 Asphalt Shingles
Atlas Pinnacle® Pristine architectural asphalt shingles have been rigorously tested to resist uplift, strong winds and fire, and treated with Scotchgard™ Protector for algae resistance. They're tough but also beautiful, and available in stunning designer colors that last.
Atlas StormMaster® Shake shingles are engineered with Scotchgard™ Protector and Core4™ Technology to provide an extraordinary level of protection against extreme elements. Their color palette is inspired by nature, with a distinctive and architectural look.
Atlas StormMaster® Slate shingles also feature Scotchgard™ Protector for a strong defense against the weather. The look, though, is pure elegance. The impressively wide color selection includes Pewter Slate, Weathered Slate, Chalkstone Slate and Emerald Slate.
IKO Dynasty performance shingles are engineered to resist winds up to 130 mph. They are manufactured in a special "Advantage" size and are embedded with blue-green granules that help resist discoloration caused by algae. With 15 high-definition color blends, there is a Dynasty shingle that's just right for your home.
IKO Nordic shingles have an extra-thick coating of Polymer Modified Asphalt, embedded with blue-green algae-resistant granules. They are also "Advantage" sized and engineered for exceptional wind and impact resistance. Available in nine high-definition color blends.
Metal Roofing
Kynar 500® PVDF resin-based metal coatings give R-panel and standing seam metal roofs tremendous protection against the environment and aging.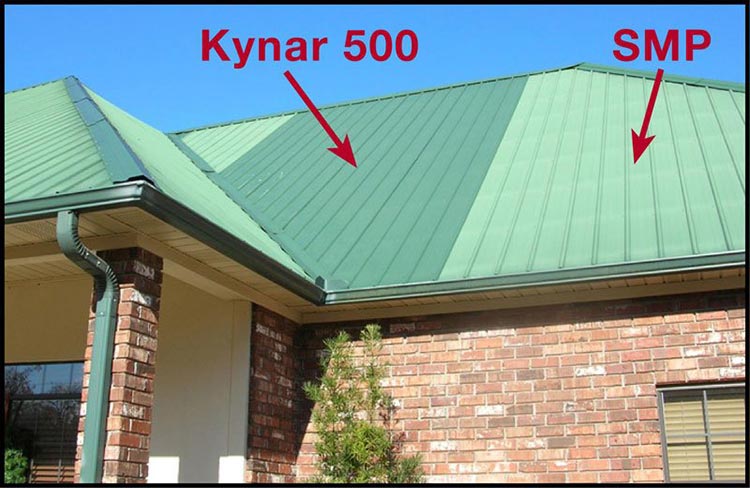 Contact Us Today!
For expert roof installation using only the highest quality materials, call Over the Top Roofing & Restoration at (417) 988-9800 or fill out the online form to schedule an appointment.