One Contractor, a Full Range of Roofing Services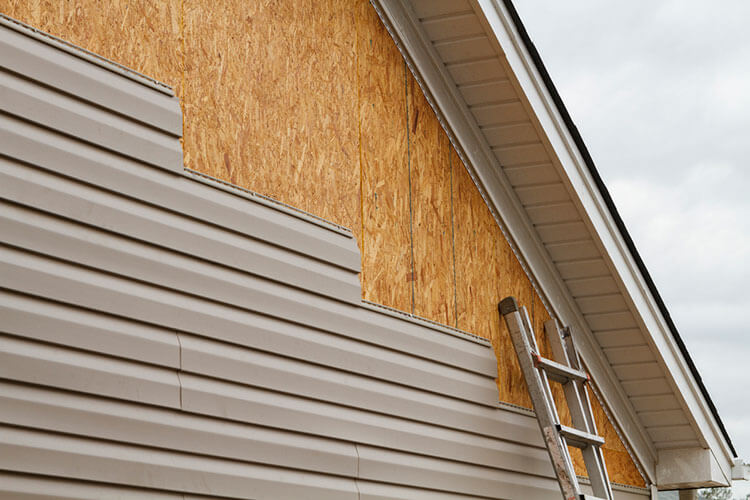 Expert Roof Installation
Homeowners and business owners in Southwest Missouri know that having Over the Top Roofing & Restoration install their new roof will give them the best results for their money. Our crews are trained in industry-approved techniques for installing asphalt shingle roofs on homes, and single-ply membrane, modified bitumen and metal roofs on commercial buildings. We will work quickly and efficiently and leave your property tidy when the project is finished.
Roof Repairs & Upgrades
Sometimes leaks and other problems can be addressed by repairs, rather than a new roof installation. We replace missing or cracked shingles, replace damaged fascia, fix seals around skylights, re-attach gutters and doing anything else needed to restore your roof to good condition.
If you don't need a new roof yet but would like an upgrade, consider:
A ridge vent that will allow your attic to ventilate from the highest point. In addition to enhancing energy efficiency, a ridge vent is more aesthetically pleasing than a box vent. $10/LF
Ultra High-Profile Hip & Ridge shingles that offer extra protection at high-stress areas of your roof. $3-$8/LF (price varies significantly between different products; call us for details).
A metal, open valley flashing system that enhances curb appeal while effectively channeling water away from your home. $35/LF
Siding & Gutters
We install vinyl and fiber cement siding (and can help you decide which one you want). Both can protect your home from the elements for decades, are low maintenance and available in many colors and styles.
Assessment Services
Over the Top Roofing & Restoration offers two types of assessment services:
A FREE professional inspection that will help identify storm damage, and
A drone-driven, deeper-level analysis using AI damage-detection software. The multi-point inspection conducted will result in 3D modeling, images and a detailed report for the building owner. $189.
Contact Us for Roof Installation, Repairs & Other Service
Call (833) 988-9800 or fill out the online form to schedule a FREE consultation with Over the Top Roofing & Restoration. We are dedicated to delivering exceptional customer service.