'Over The Top' Quality, Craftsmanship & Service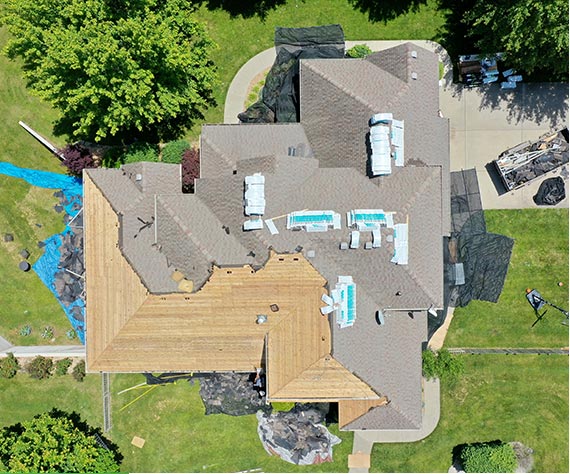 At Over The Top Roofing & Restoration, our goal is to take the stress out of your roof installation or restoration project. We do that by providing customer service that is second to none. It begins with a FREE consultation where we explain all your available roofing options. We'll work with your preferences and within your budget to help you arrive at the roofing plan that's just right for your home or business. You can count on us to communicate clearly with you throughout the project and use high-quality materials and components that will perform well and last a long time. We don't consider a job finished until you are absolutely satisfied with the results! A
Over The Top Roofing & Restoration brings a wealth of knowledge, experience and helpful industry relationships to every project we do. We serve both residential and commercial customers. We specialize in asphalt shingle roofs for residential roofing and single-ply membrane, modified bitumen and metal roofs for commercial buildings. Give your home or business a strong defense against the elements! Our skilled crews do roof installation and repairs (as well as siding and gutter system installation) right the first time.
Contact Us Today for a FREE Consultation
Call
(833) 988-9800
or fill out the
online form
to schedule an appointment. Over The Top Roofing & Restoration will make sure your roof installation or other service is high-quality and stress-free.
Our Work & Reviews In Your Neighborhood